Ford Puma
One of our hobbies that also promotes our garage is track cars.  Our first track car is the Ford Fiesta Zetec S.
This has been completely stripped internally including all sound deadening.
Puma 1.7 127bhp engine fitted including complete wiring loom
Piper cross induction kit
4 branch manifold , decat, straight through exhuast with Maxiflow rear box.
Poly bushed all suspension components front and rear
Front lower OMP strut brace
Rear turret welded strut brace
FK Silverline coil over suspension all round
Goodyear F1 Eagle tyres
Fiberglass racing seats
3 point racing harness
Track day - Silverstone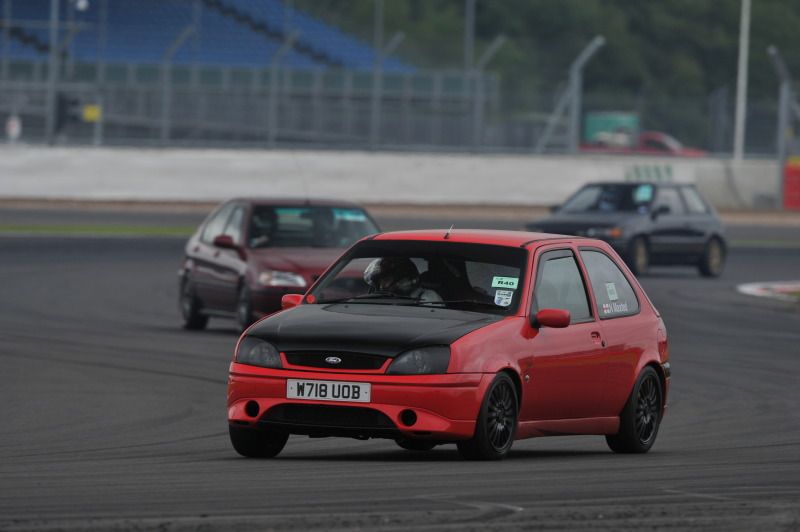 Youtube video of laps
Silverstone
MGZS 180 - V6
We are happy to help prepare or build your track day car.  We are learning a great deal about what it takes to have a good track car based on our personal experience, something you don't get from books or courses.  Power isn't everything remember, handling is far more important in order to put down whatever power you have.  Our Pumesta is testament to that, out performing many much more powerful cars on the track due to its superior handling.
We can guide you through your first track day experience, what to expect and how to prepare your car and yourself.  We have had a hand in building a quite few track cars now as well as our own and this is one area we will be specialising from this year on. 
In addition to this we have a great rolling road and remapping service we can offer through a custom tuning company.